If you are looking for a complete smile makeover, then our team of highly skilled clinicians would be happy to advise you further on this.
Your journey will begin by attending an hour-long consultation with the dentist, who will be able to listen to your concerns and advise you further on your options. A full 3D digital imaging scan will be done of your mouth so that you can see your teeth on the screen and point out to the dentist what aspect you would like to change. We feel it's important to consider your facial structure, gum tissue, lips and skin tone to design teeth that will complement your natural beauty.
Along with the 3D scan, we use our in-house photography equipment to help us create a digital outcome of your desired smile. This will enable you to see a new smile on your full-face photograph to give you an idea of what your new teeth could look like before we bring it to life!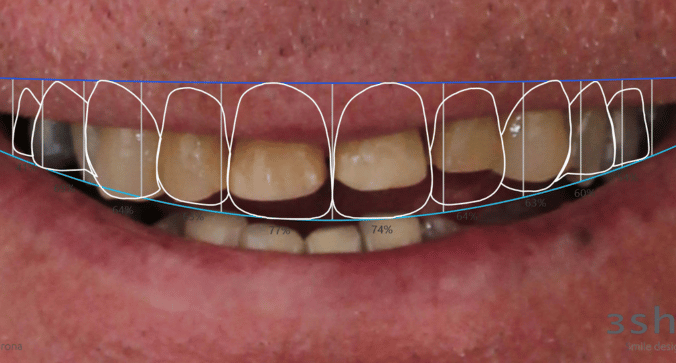 Your dentist will then produce a treatment options letter which will outline all your options with varying different risks, advantages, disadvantages and future maintenance you will be expected to follow. This will allow you to make an informed decision on your treatment choice. Details of the costs involved will also be clearly set out.
Once you have decided to proceed, we can get a model of your new teeth made by the dental technicians and bring you in to show you the outcome in person. We usually also try this in your mouth for you to visually see your new smile in situ.
Only then, when you are happy with the final outcome of the new smile, do we move forward with your treatment, be it veneers, crowns or composite bonding.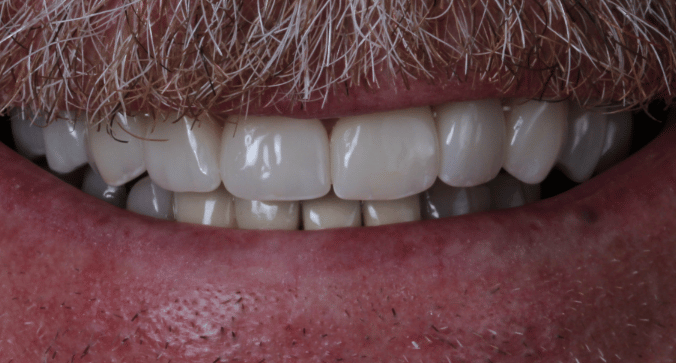 Back to Cosmetic Dentistry